Last week I officially unveiled Search Marketing Arena, a new project I started in cooperation with my friend Simone.
Search Marketing Arena aims to be a Q&A website about Search Marketing including (but not limited to) Search Engine Marketing (SEM), Search Engine Optimization (SEO) and advertising.
Search Marketing Arena is based on the same platform as other excellent Q&A sites such as StackOverflow, SuperUser and ServerFault. This is a really powerful and revolutionary platform that mixes together the best features from a wiki, a blog and a forum.
This means that Search Marketing Arena is different than other SEO focused discussion points such as Webmasterworld.com or Search Engine Watch. Off course, different doesn't necessary mean better even if we would try to do our best to make the arena a nice place!
What makes Search Marketing Arena different is a user-focused project. Search Marketing Arena is absolutely free: no premium sections, no invitations required. You don't need to register and you can ask questions or browse the site without an account.
If you decide to register, you can collect reputation and badges.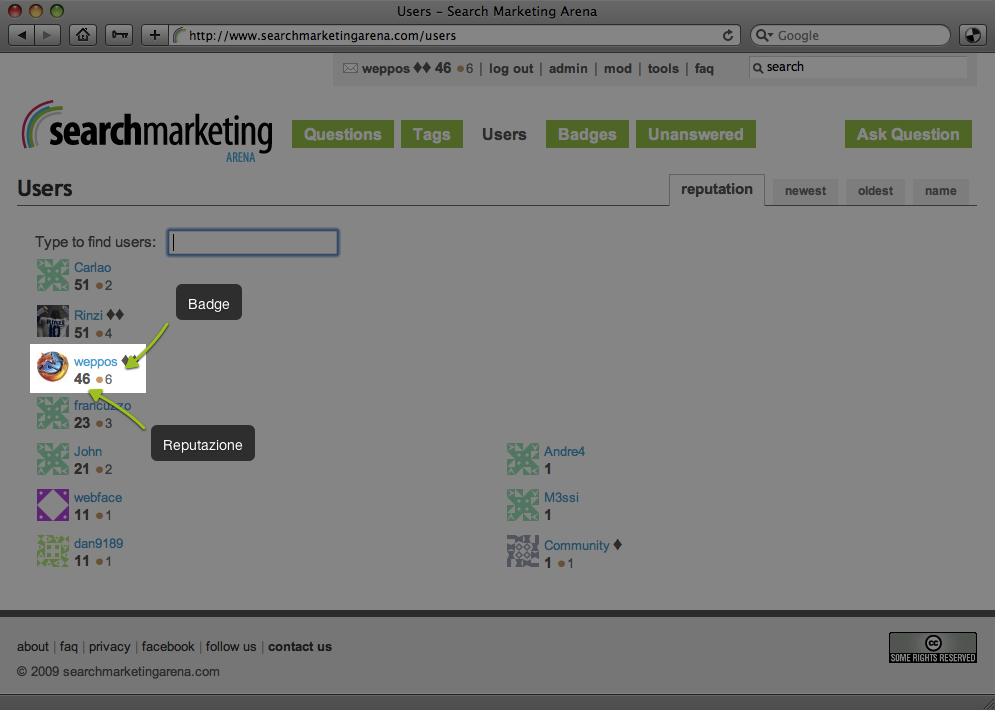 Badges are like medals. Badges are awarded automatically by the system depending on how you interact with the community. For example, you can gain a Student badge as soon as you ask your first question. You become a Supporter after your first vote.
Here's a full list of available badges.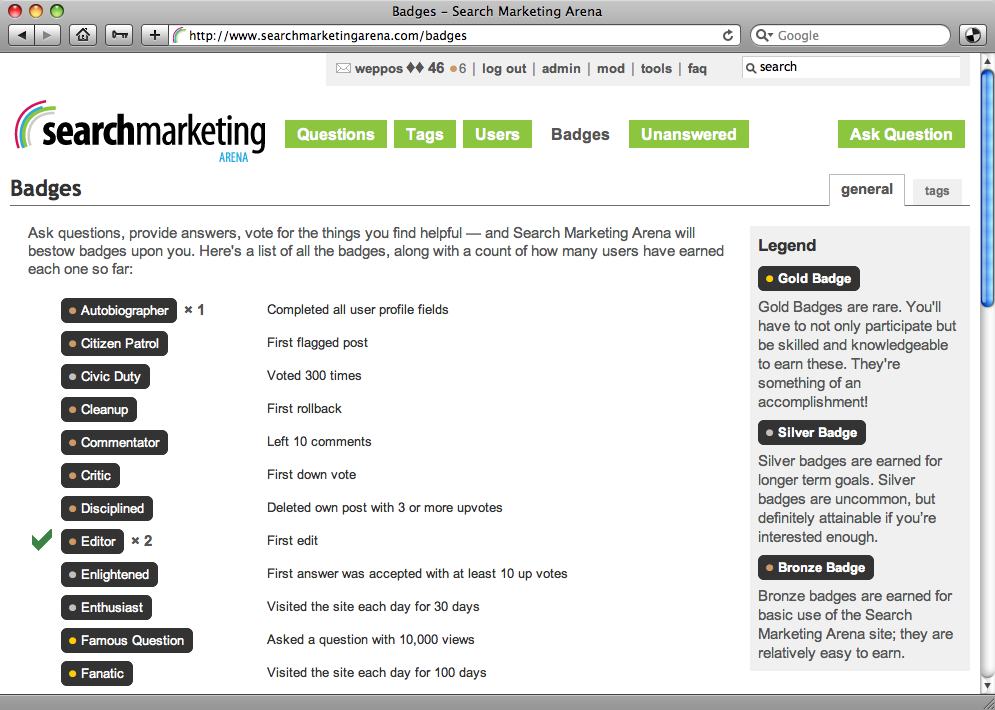 The reputation is an other key feature. You gain reputation each time someone up-vote your questions or your answers. You also gain 15 points when your answer is accepted as the correct one.
Of course, if you don't post good answer you might receive down votes too.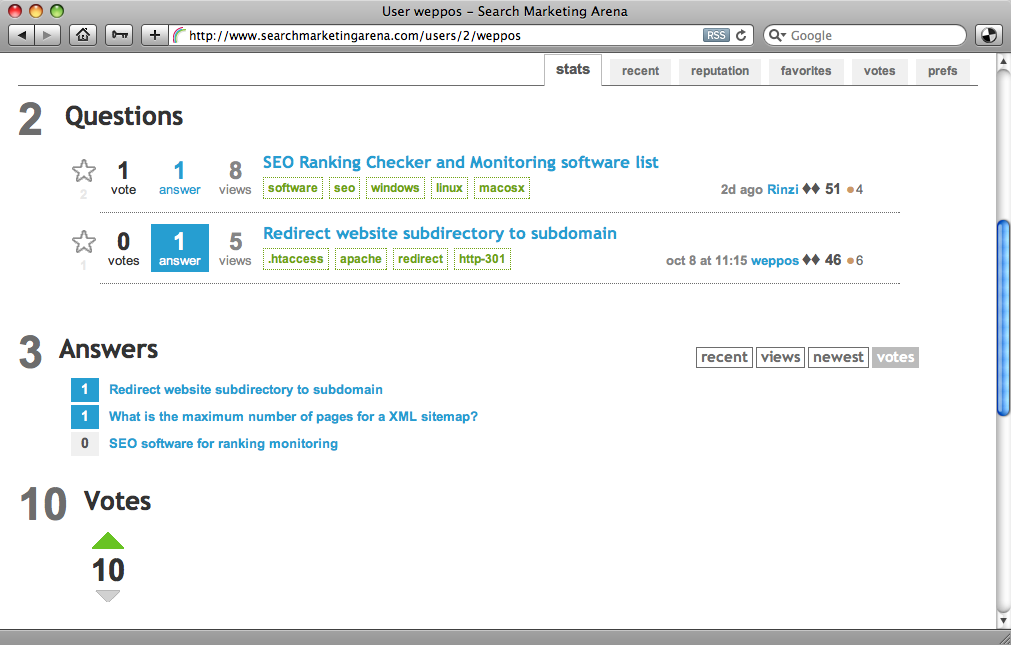 The higher is your reputation score, the wider is the range of features you have access to. Search Marketing Arena is collaboratively built and maintained by your fellow users. Once the system learns to trust you, you'll be able to edit anything.
For more information about Search Marketing Arena and all its features read the FAQ page. Search Marketing Arena is also available on Twitter.
Any feedback? Send us an email or write a comment here, we're always looking for feedback, suggestions and also criticisms.